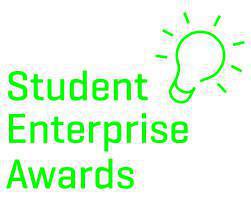 Due to the current health emergency, the Tipperary Enterprise Final was cancelled this year.
The following were the Loreto entries in the competition:
2nd Years – Intermediate Entries
Tie Dye Shirts
Ava O Riordan, Louise Tobin, Keira Brophy, Simona Shee
Reusable Remedies
Niamh Crean, Selen Slattery, Roisin O'Brien, Sarah O'Brien, Emily Carrigan Smyth
Sustainable Suds
Evie Cairns, Niamh Daly, Emily Cahill, Hannah Roles, Lili Studencka
TY's – Senior Entries
Offshore Anklets
Tamara O' Leary, Doireann O Sullivan, Ella Gerrard, Emma Corbett, Katy Judge
Silent Sounds
Aislinn Callery, Gillian Hughes, Sasha Kennedy, Triona Ryan, Ciara Griffin
Well done to Offshore Anklets who won the Environmental award!
Thanks to Sue Anne O'Donnell from LEO who was an amazing mentor as usual!
Here is a small video to acknowledge the work of these wonderful students!
https://www.youtube.com/watch?v=vcrLRwYx5GM