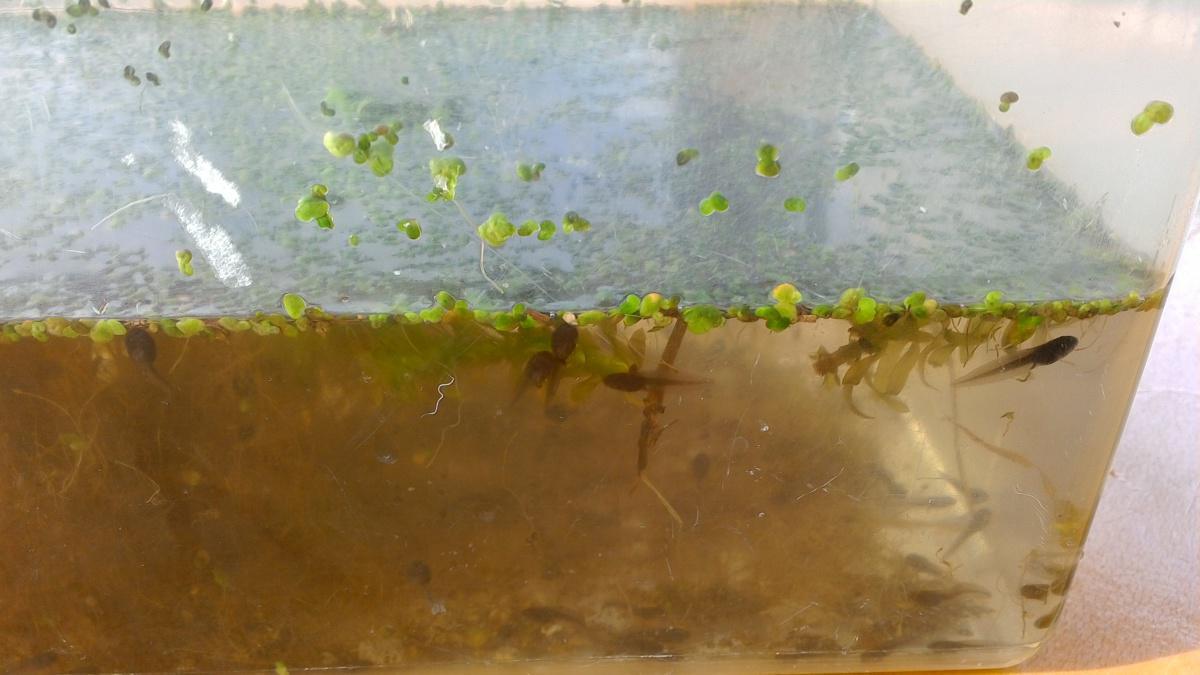 Tadpoles swim using their sword-like tail. They feed on algae and pondweed.
At 12 days old tadpoles form internal gills.
Our tadpoles had to leave the school in their travel tank due to school closure.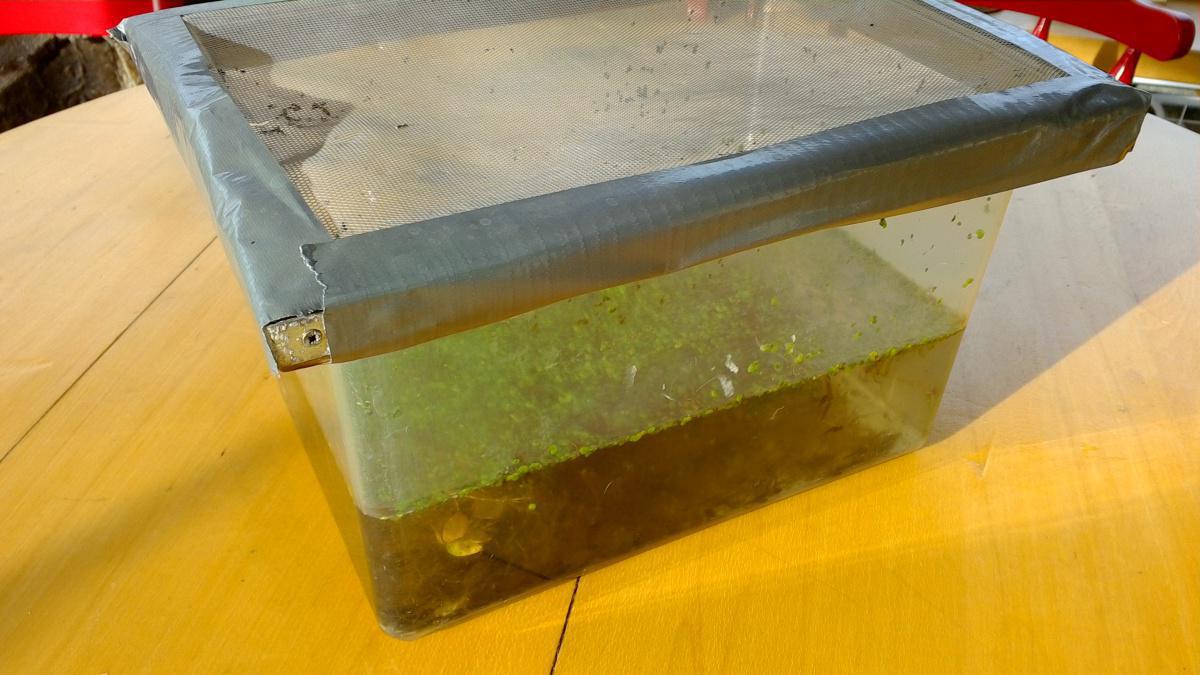 Meanwhile they will spend time in a lovely pond.
Bye guys, we will hopefully see you back soon!