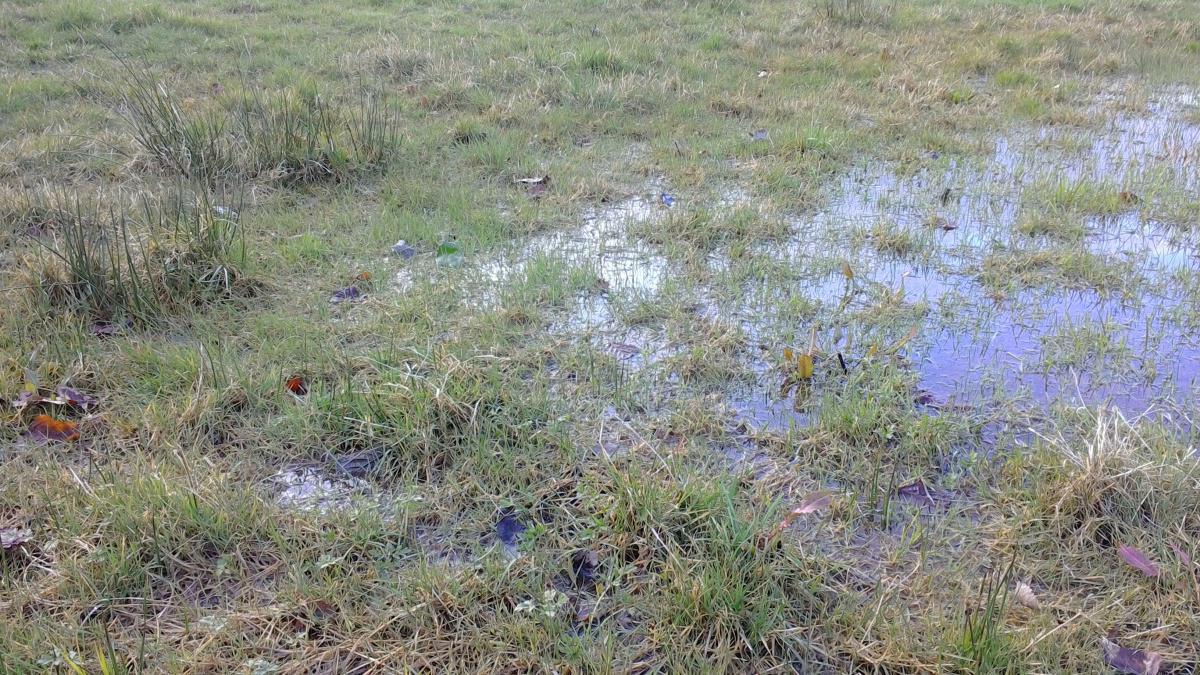 Frogspawn rescued from a temporary pond which dried up.
We will keep this frogspawn in our biology laboratory to observe it's development before releasing the little frogs back into the wild.
Come visit us in room 3.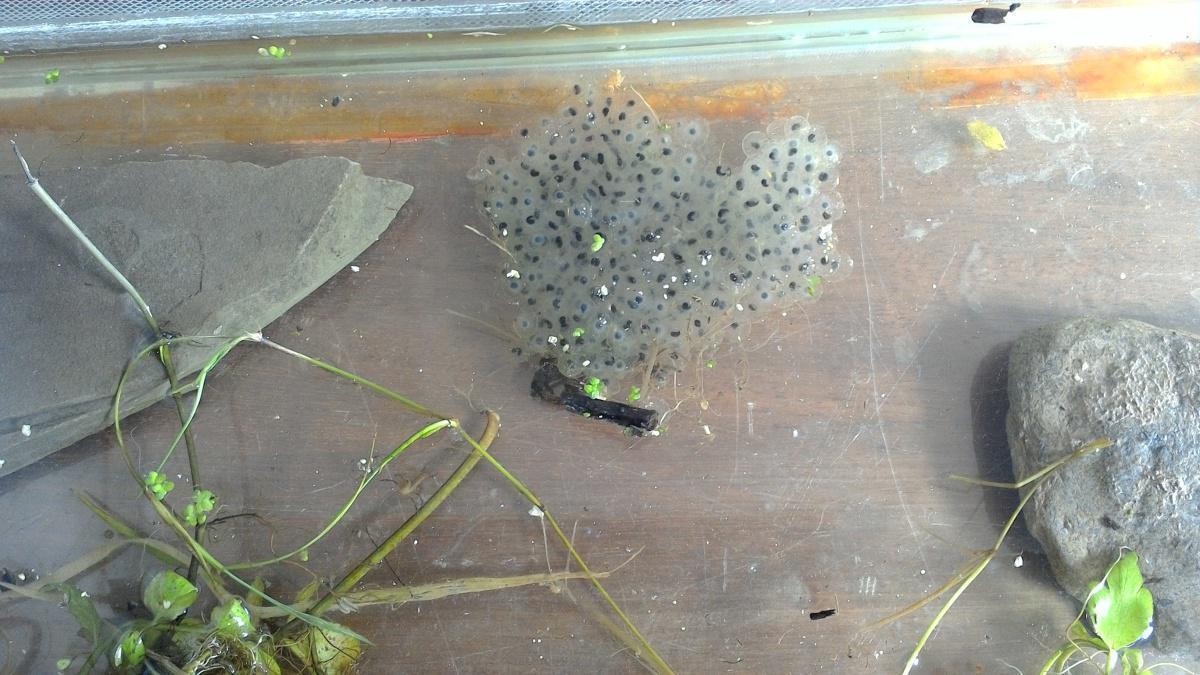 A female frog can lay up to 4,000 eggs.
Each egg is 10 mm in diameter and develops into a tadpole after 2 - 3 weeks depending on the temperature.